Connecting science & society
Communications & Scientific culture
IDIBELL's Communication and Scientific Culture Unit aims to improve public understanding of science focusing on the institute, its researchers and its value to society.
The unit carries out its mission through a wide range of initiatives and activities aimed at different audiences, including researchers, journalists and the media, politicians, students, science professors, the general public and, of course, members of IDIBELL.
Press, radio & TV
in the spotlight
issued press releseases (+30 newspieces on IDIBELL's website)
Digital & social media
IDIBELL in motion
New corporate image & website
In 2018, IDIBELL's logo underwent a restyling process so as to adapt it to current times. Likewise, IDIBELL's website has been fully rebuild to become a responsive, informative tool for all its users.
99652
visits (June - December 2018)
212968
impressions (June - December 2018)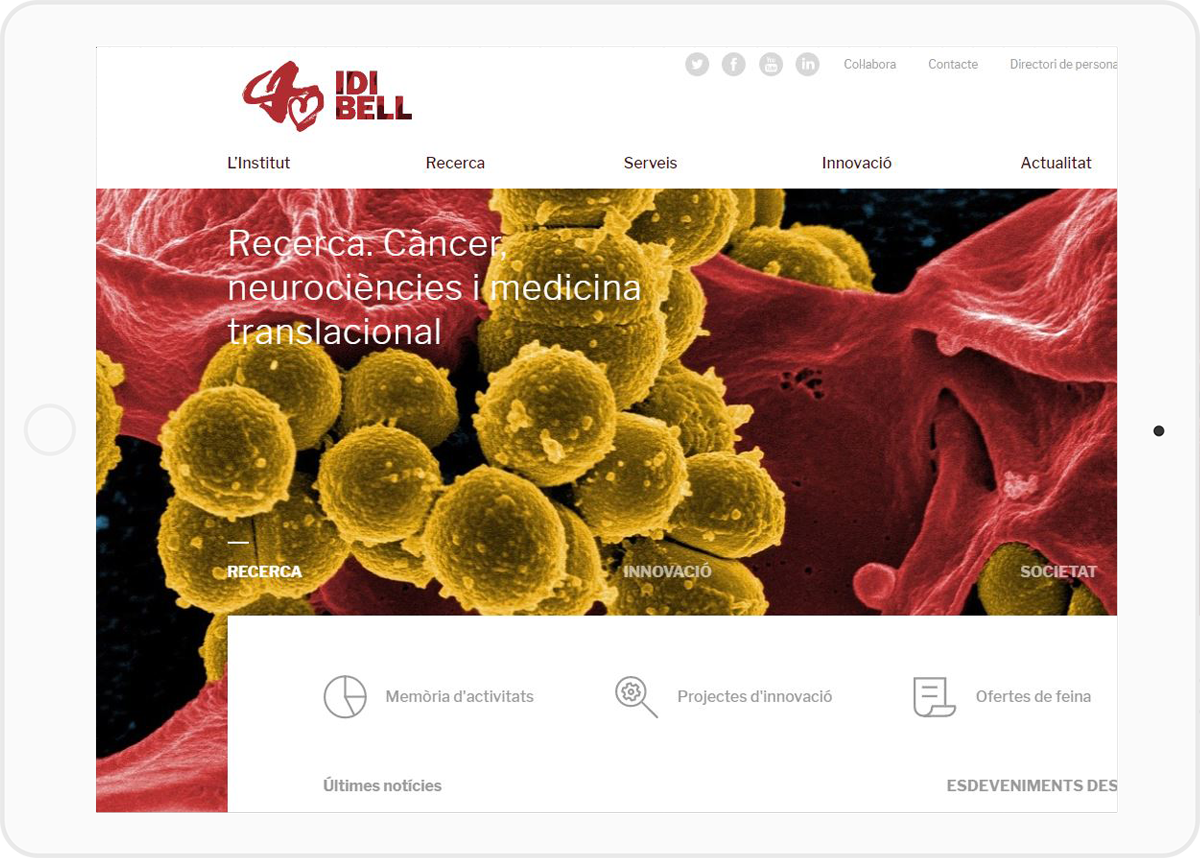 Scientific culture
Science & Society
public engagement activities organised by IDIBELL
science education activities at IDIBELL